Our love of property is keeping builders busy from one end of our country to the other, but creating buildings that last isn't cheap: significant capital is needed to take a piece of land and turn it into a high-quality home.
This presents opportunities for smart investors looking to get into property, or who want to expand or diversify their existing portfolios. Investing in managed funds and traditional property are two options on the table, with each offering great benefits for those who want to create wealth through investment.
Benefits of investing in a fund:
Managed funds are an increasingly popular choice for property investors. These funds are effectively a pool of capital provided by a range of investors, which is invested and controlled by a professional investment manager.
Classic Capital's Land & Build Fund , which has been created to support continued growth in residential building by Classic Group, is a good example of a fund currently open to investors.
Investment raised through this managed fund will help Classic Group build more high-quality homes faster. It also provides an alternative for investors who want to get into the property market, or expand their existing portfolio of bricks and mortar rental properties.
Ray Gatfield, Corporate Investor Manager for Classic Capital, says there are clear benefits of investing in a fund like the Land & Build Fund, "rather than buying a property or property syndication, as it gives investors a lot more liquidity."
"Funds also provides a passive investment. There's no management required, so investors can basically fix their investment and forget.
"The regular income flow which funds deliver are also consistent, and currently offer a reasonably higher return than investment into property ownership. These returns don't fluctuate with the market. Investors get a fixed income every quarter, paid into their bank."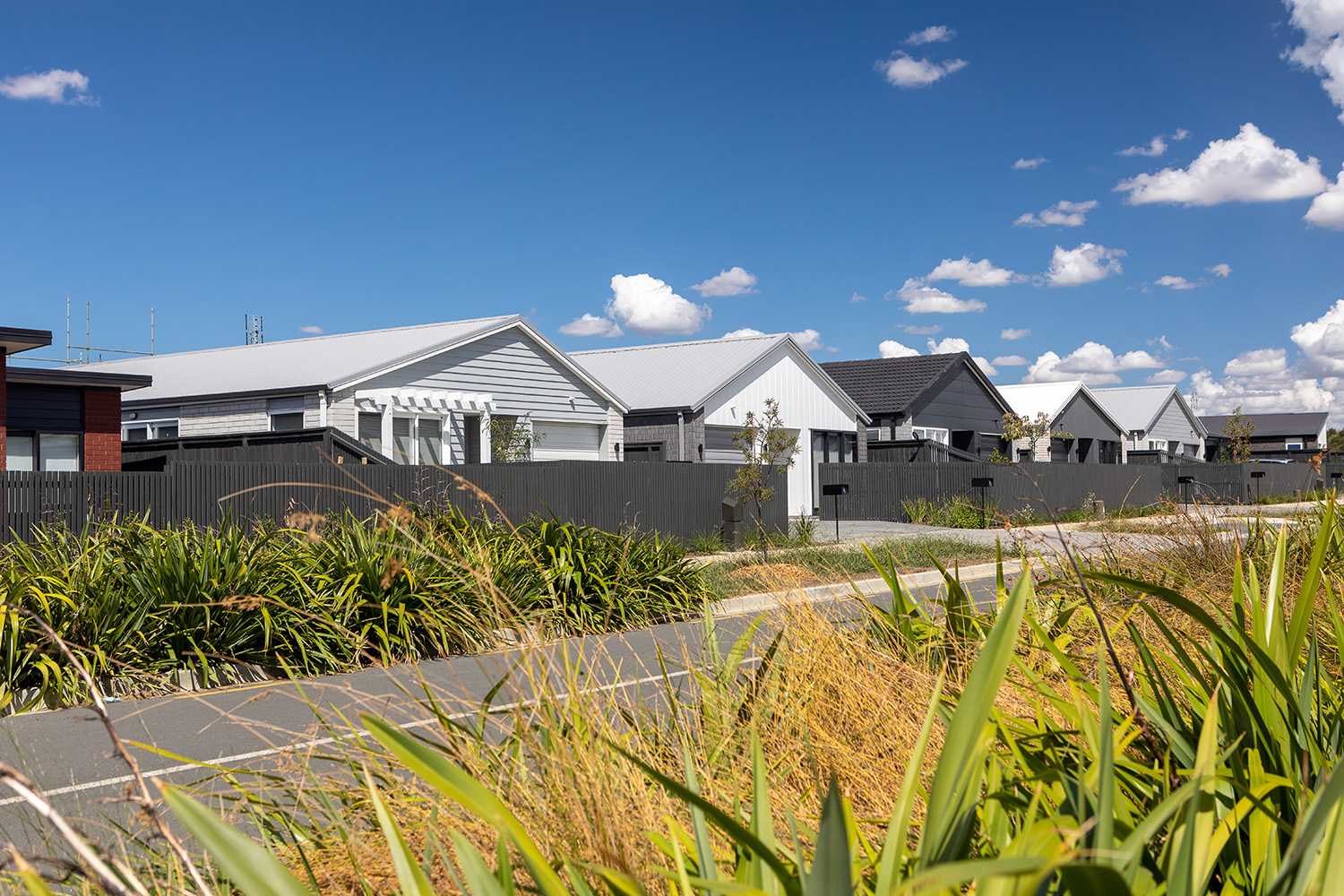 Benefits of traditional property investment:
Despite house prices in New Zealand being predicted to drop by up to 10% this year, investing in rental property as part of a balanced portfolio of investments remains an attractive option.
The nature of investment markets is cyclical, and with investment properties being a long-term investment, many investors will choose to hold on to their investment properties even with this correction on the horizon.
Right now, 50% of the rental market is owned by 'mum and dad' investors," says Ray. "They are the landlord and receive an extra source of income through the rent paid."
Other benefits of direct property investment include owners earning capital gain as the value of their properties increase, and owning a physical asset that is in demand in New Zealand.
Which option is the right one? Ultimately, your investment strategy and tactics should be based on your age, stage and goals (you can read more about this here ).
Investors with a decent portion of their working lives ahead of them are able to take higher risks, while those approaching retirement age should look for a competitive return from dependable investments.
Tips and tricks:
Creating wealth through smart investment, whether that's managed funds or rental properties, is an achievable target for investors. While there's no magic formula, investors who are clear on their investment goals are best placed to benefit.
Starting with an end goal in mind, and allowing sufficient time to let investments grow is also important.
Investors who focus on time rather than timing in the market set themselves up for the best chance of success, Ray continues.
"Set up your strategy and tactics. The investment lifecycle will fluctuate from time to time with your capital, compared to fix returns, but play it out over the term you're looking to play it out."
Finally, having a balanced portfolio comprised of cash and capital investments in a range of sectors will help offset stagnation when capital gains are light, or vice versa.
Ray says: "You should spread your investments across different industry sectors. During the Global Financial Crisis, people were being advised to 'spread risk' by putting money in five different finance companies. Four of those finance companies went under.
"It wasn't spreading their risk; it was just overlaying the same risk across different brands. Spreading risk across different asset classes and sectors is important to financial success."
Phone Raymond Gatfield at 029 222 0420 to have a chat about the Land & Build Fund opportunity and whether it might be a good fit for your investment portfolio.